Hey folks, I hope you noticed we touched up the place a bit, updated all the content and made space to show off more art on the homepage. So our silence didn't mean Feist was lying dormant, oh no. We've been hard at work and made some serious progress in the last months. We've been awarded as part of the Swiss Art Council's «Call for Projects: Swiss Games» and have been showing the latest preview of Feist at the Fantoche Festival here in Switzerland.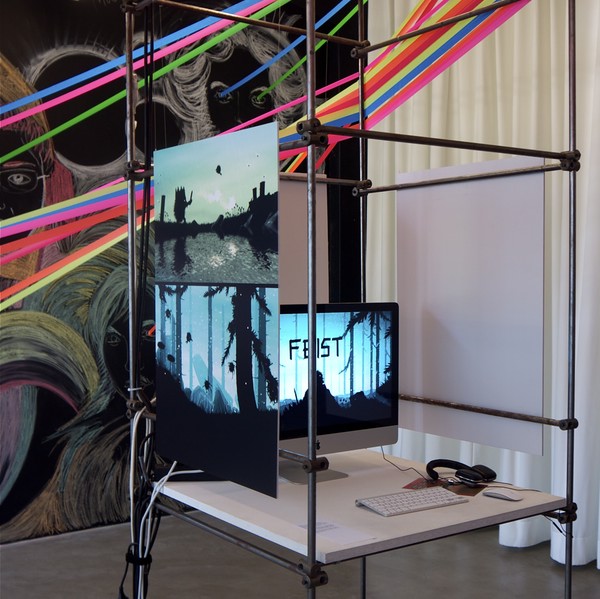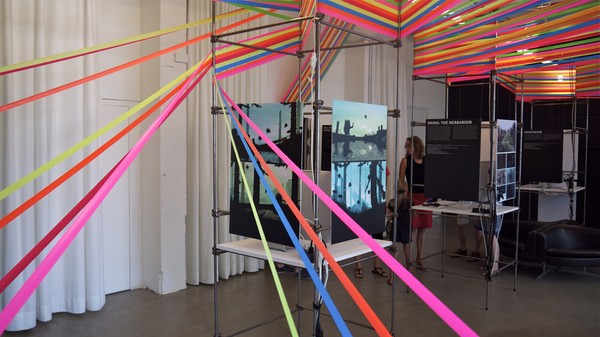 The Swiss Arts Council is also producing the «Swiss Game Design» traveling exhibition, which features a playable preview of Feist. This exhibition has been shown here in Switzerland and will start touring the world, stopping next in San Fancisco from the 7th to the 27th October. If you want this exhibition to come to a place near you (meaning you'll get a chance to play Feist first hand), then you should get in touch with your closest Swiss embassy and convince them to organize a stop in your area. The exhibition does not travel on its own but it's in the hand of the Swiss embassies to organize tour venues.
Make sure to check out the other projects that were selected as part of the «Call for Projects: Swiss Games». It's great to see the Swiss Arts Council turning its attention to games and the small but growing Swiss game scene. We're looking forward to see many more interesting game projects emerge from Switzerland in the future.
Do check out our redesigned homepage while we prepare more stuff to show you in the near future.