This post is part of the FEIST 2011 New Year welcoming. Read the introduction first!
We didn't just dwell in the wintery forests of the Swiss mountains in 2010, contemplating the legendary flora and looking for mystical creatures hidden deep in the darkest parts. No, FEIST went on to travel around the world and took part in many exhibitions. And so all the furry beasts abandoned their snowy habitat for a while and sought some sunshiny and zippy places to air their winter pelts. Occasionally we tagged along as well and had a great time showing FEIST to the audience and meeting other designers.
And because all good things start with the letter F, two of the highlights in 2010 have definitely been the FILE Festival in July in Sao Paulo, Brazil, and the Fantastic Fest in September in Austin, Texas.
—
The FILE Festival, Electronic Language International Festival, is a new media arts festival in Brazil, taking place in Sao Paulo, Rio de Janeiro and Porto Alegre. It's an important festival for the interactive art scene not only for Brazil but internationally as well.
FEIST was shown in Sao Paulo in 2010 and is scheduled to be shown in Rio de Janeiro in 2011. Here some impressions of the festival (if you have a keen eye you might spot FEIST in there as well):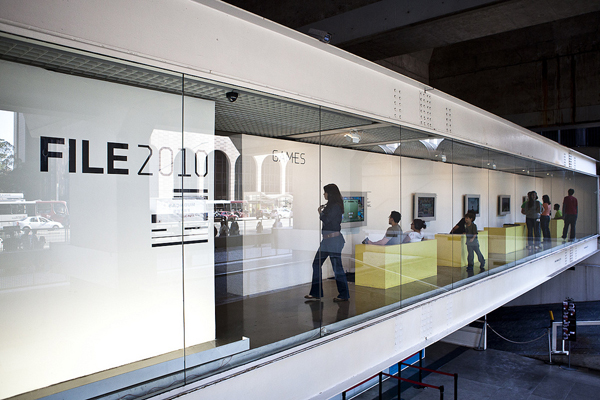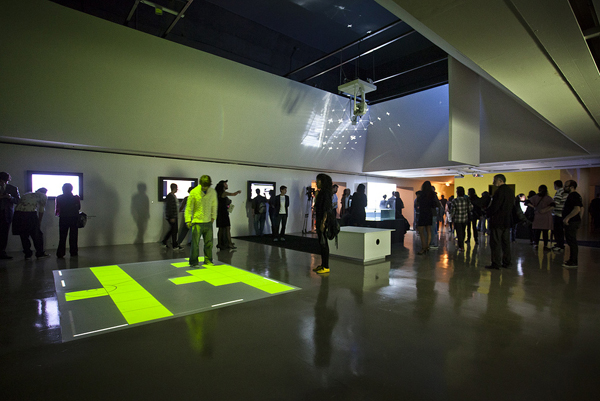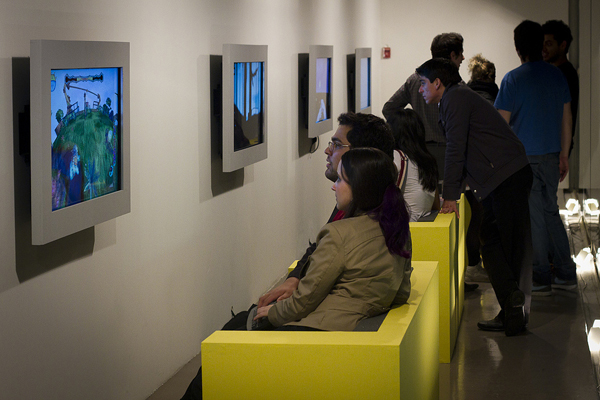 All the pictures above from the FILE Festival belong to keila k.'s photostream.
—
The Fantastic Fest is a genre film festival in Austin, Texas, and with its playful enthusiasm (already noticeable in the sublime Fantastic Fest poster by Mike Saputo, see below) probably one of the most interesting film festivals in the world. In 2010 they debuted Fantastic Fest Arcade to showcase independent games. FEIST was part of their Spotlight Competition and they went so far to refurbish old arcade cabinets to showcase the games!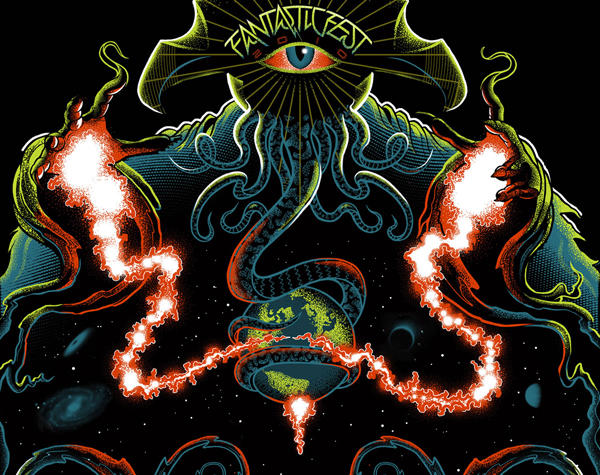 We had a wonderful time meeting the organizers of the festival, film creators and mingling with the other game creators at the Arcade. We spent great moments with Lea Schönfelder from Ulitsa Dimitrova, Laura Smith from The Path, Justin Smith from Enviro-BEAR 2010, Craig Adams from Superbrothers: Sword & Sworcery EP, Paolo Pedercini from Every Day the Same Dream and many more.
At the Fantastic Arcade FEIST was awarded the Exciting World of Metrics Award and made 2nd place in the Game Developer Audience Award, yeehaw! Thank you people from Austin!
Below some impressions of the festival with images of our awesome cabinet: